SETI upseti
The search for extraterrestial intelligence continues...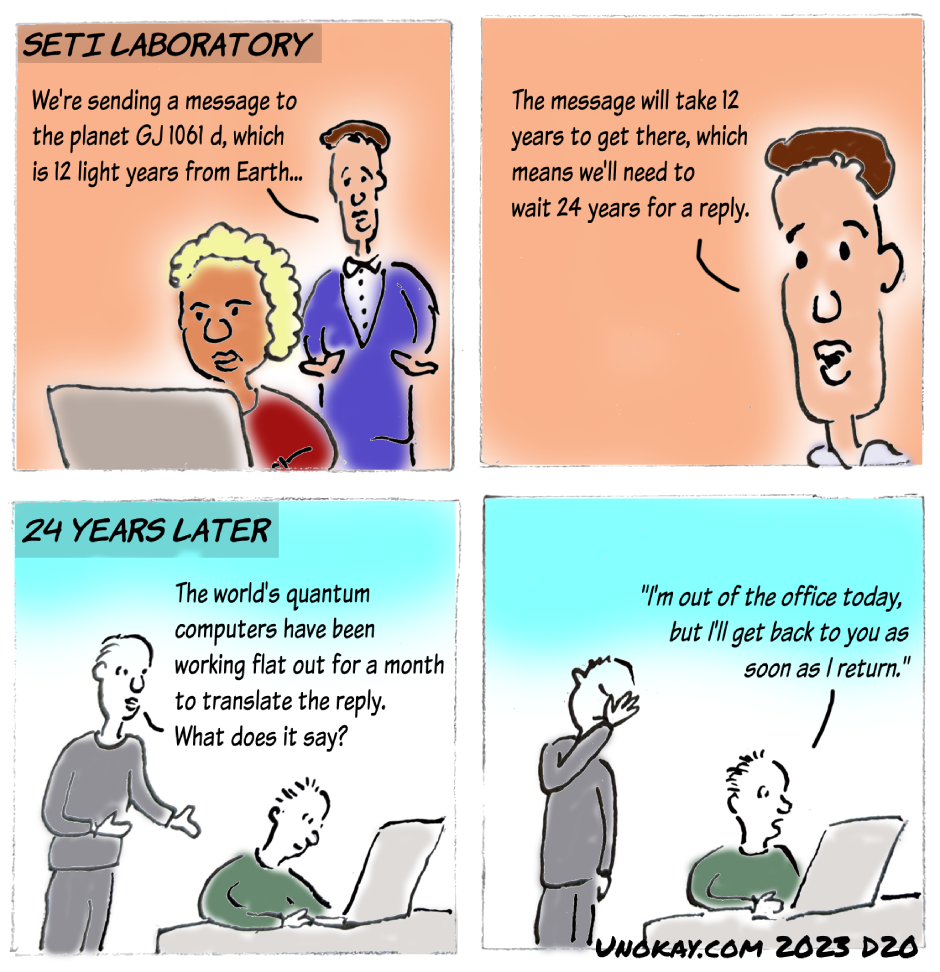 ---
More episodes:
Someone once said that being employee of the month, you are both a winner - and a loser.
Read more…
For all fans of 'First Dates'.
Read more…
I've been watching the BBC Oppenheimer series from 1980 (I've heard there's some film version as well)....
Read more…
View episodes by tag: