Top tips
Some top money saving tips in these times of economic crisis.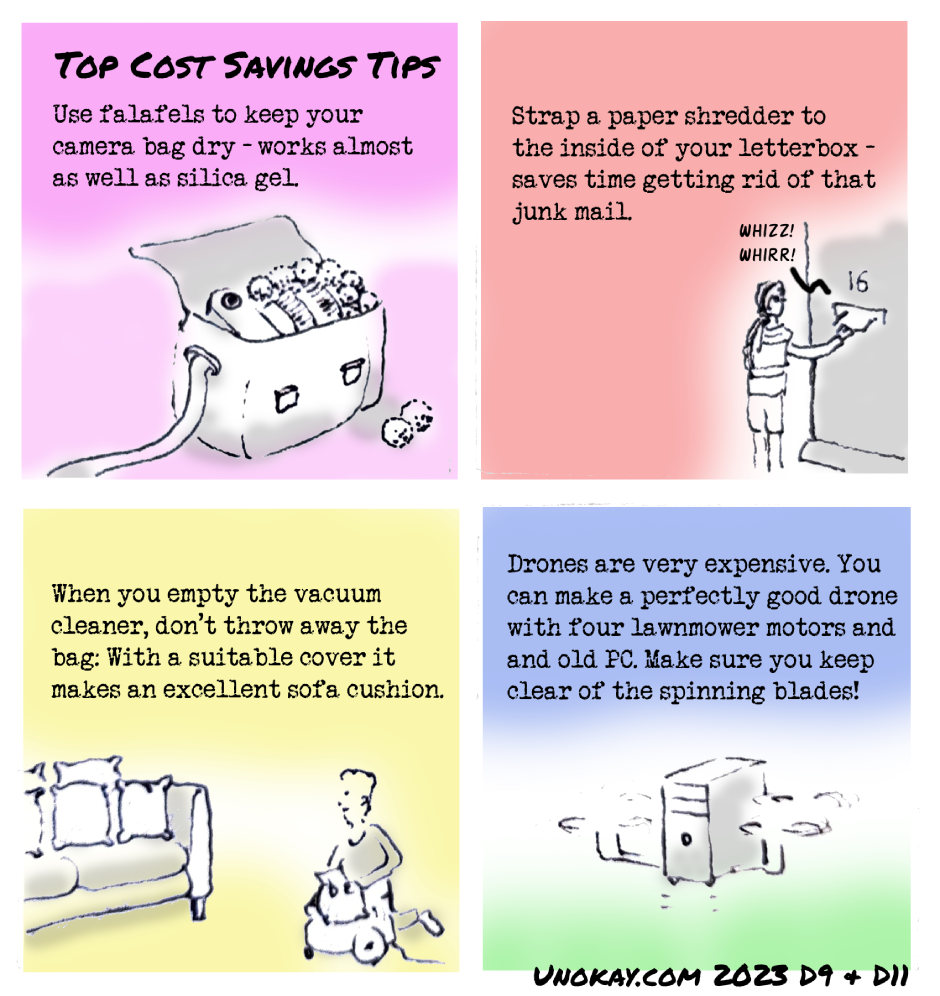 ---
More episodes:
What do Daleks do when they're bored?
Read more…
This was inspired by the work of the American cartoonist Jim Benton in his book 'Dealing with the idiots in your life'. Read more…
Plant parenting is complicated.
Read more…
View episodes by tag: