Charity begins at home
It's getting harder to find organic soya milk these days.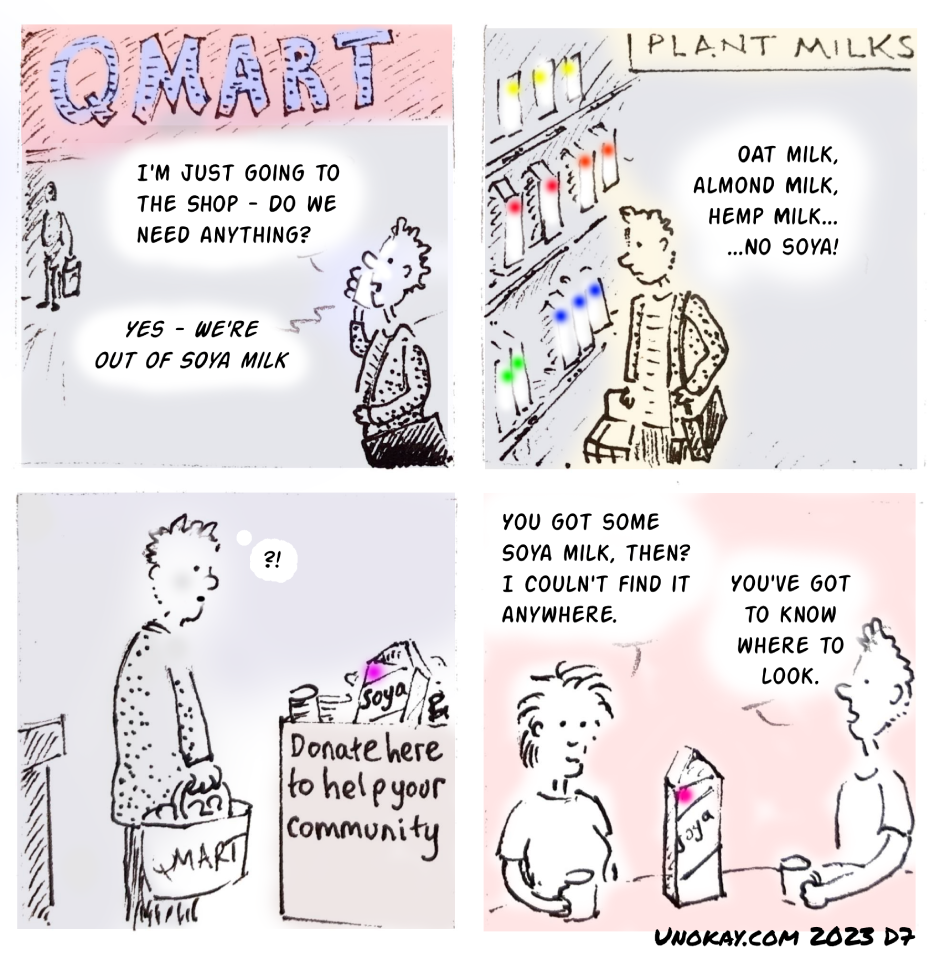 ---
More episodes:
Plant parenting is complicated.
Read more…
For all fans of 'First Dates'.
Read more…
This was for a friend of mine who is fond of Daleks.
That's about all I can say, really.
Read more…
View episodes by tag: