Dangerous games
Don't try these at home kids.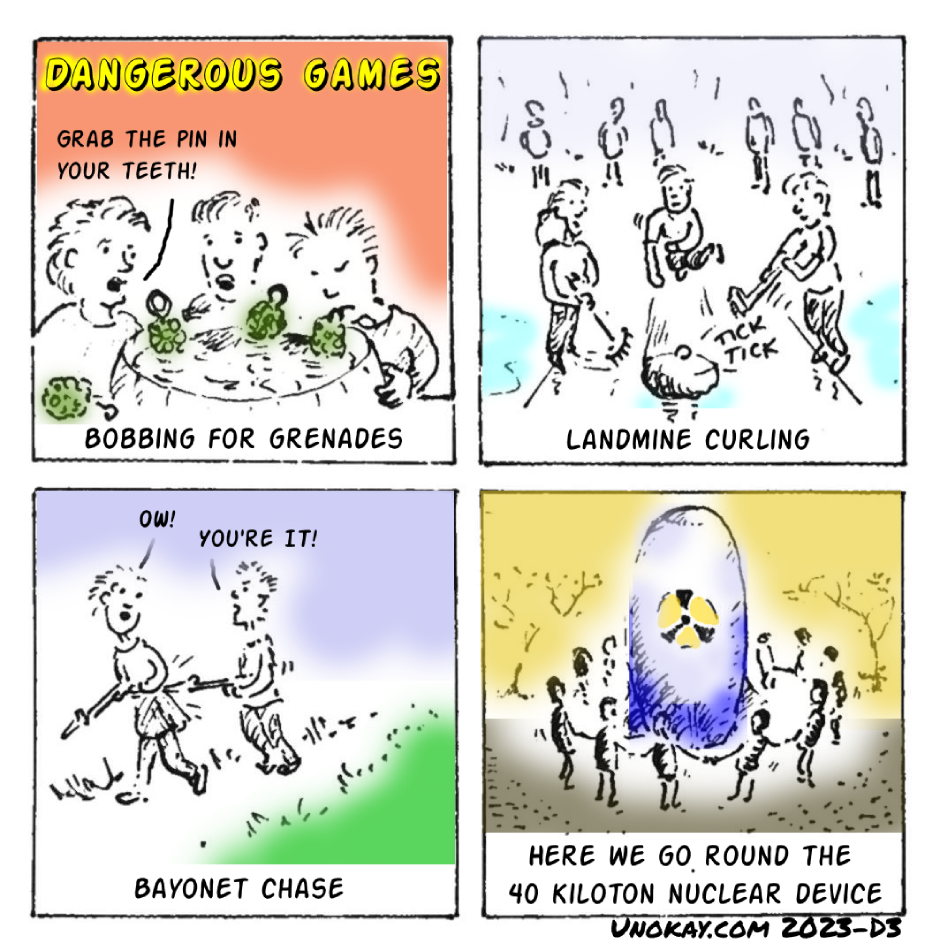 ---
More episodes:
In case you're wondering why there's no cat unit...
Read more…
This cartoon could be a cautionary tale to make sure you restrict admin access to your database. Or it could be just saying that all cats are evil really. Read more…
For fans of In Our Time...
Read more…
View episodes by tag: