IT support
If you've ever been asked if you've tried turning off and on again...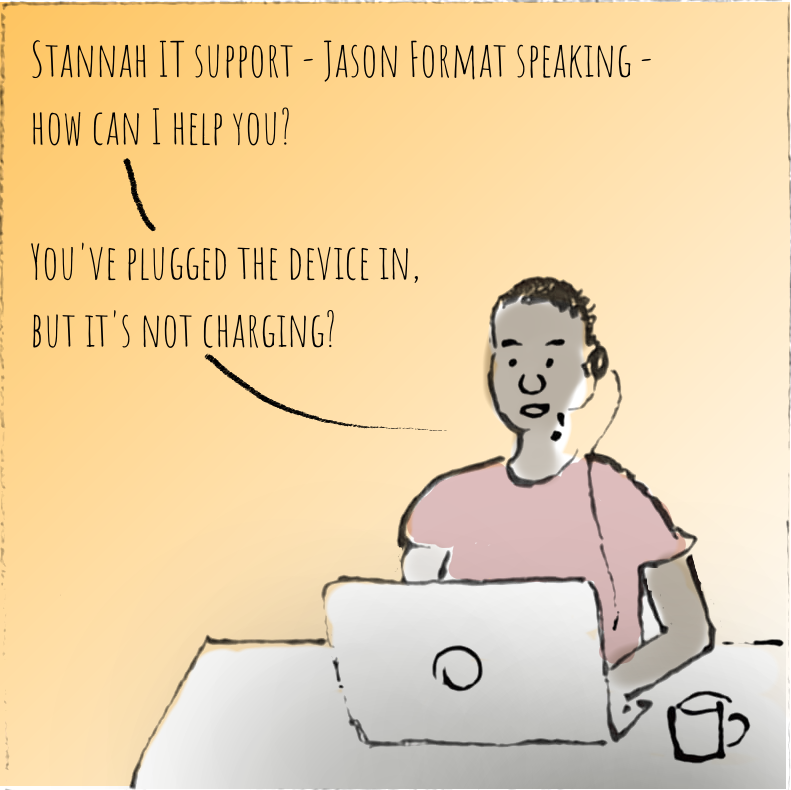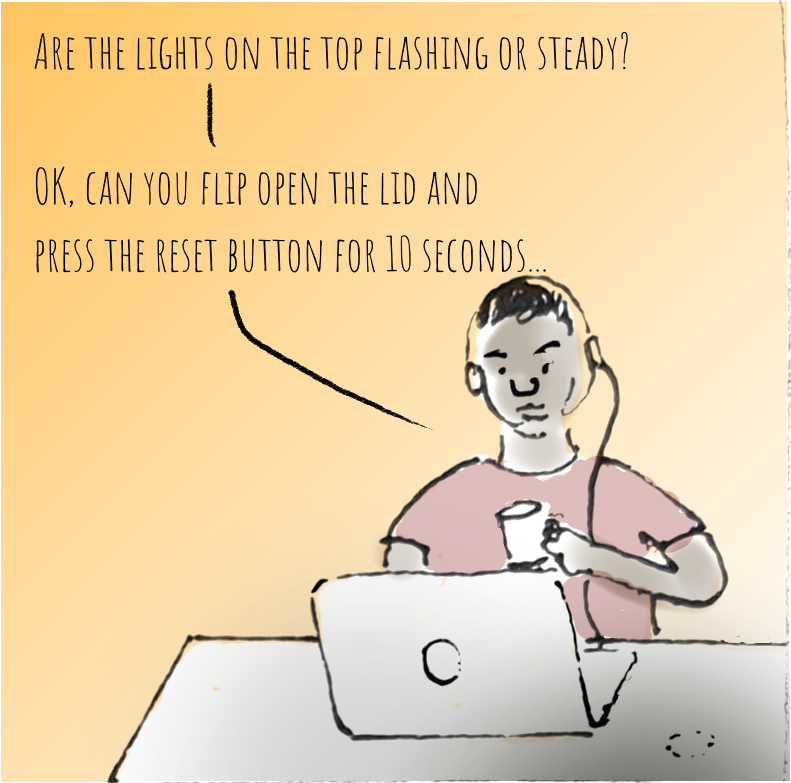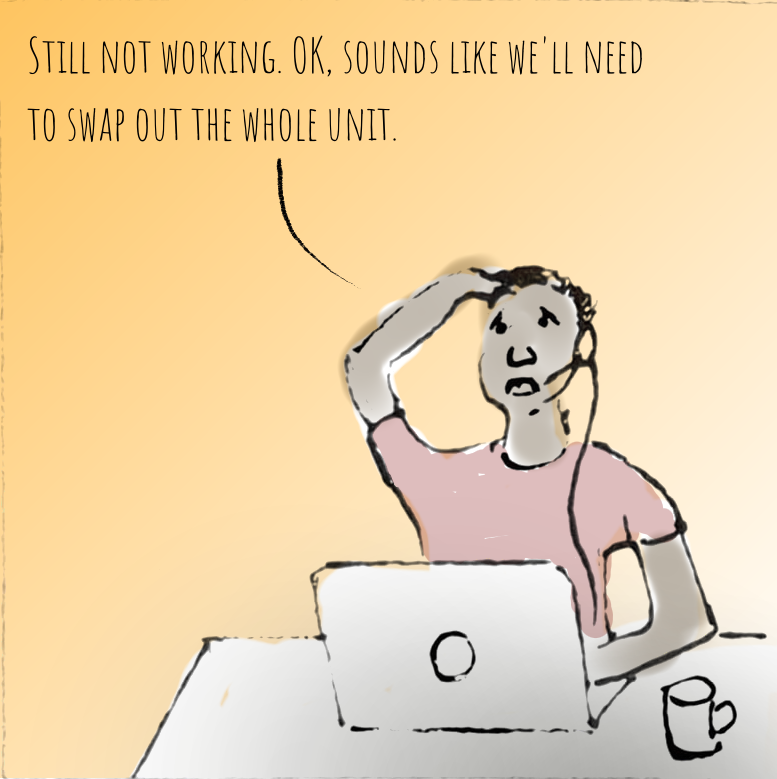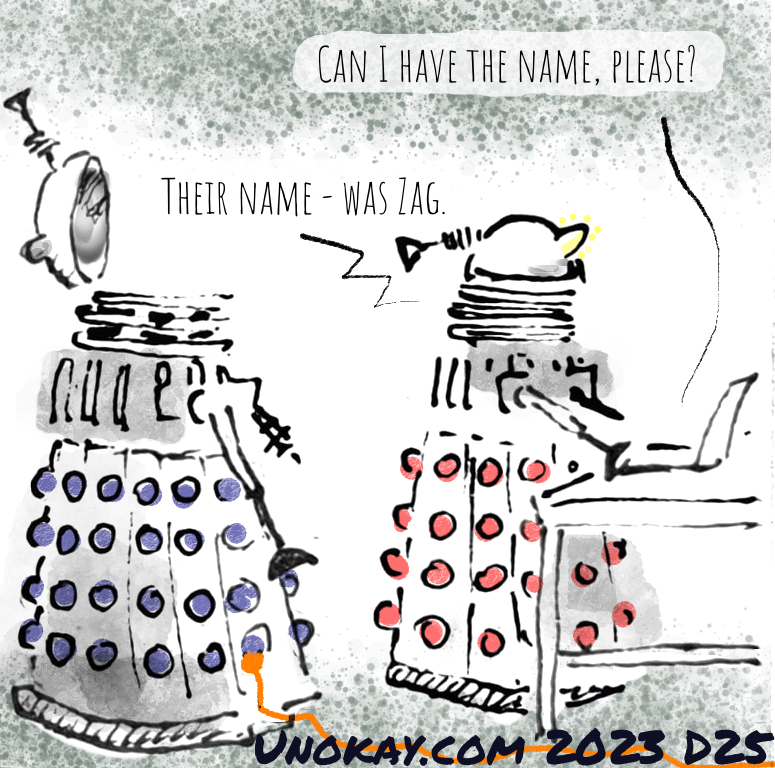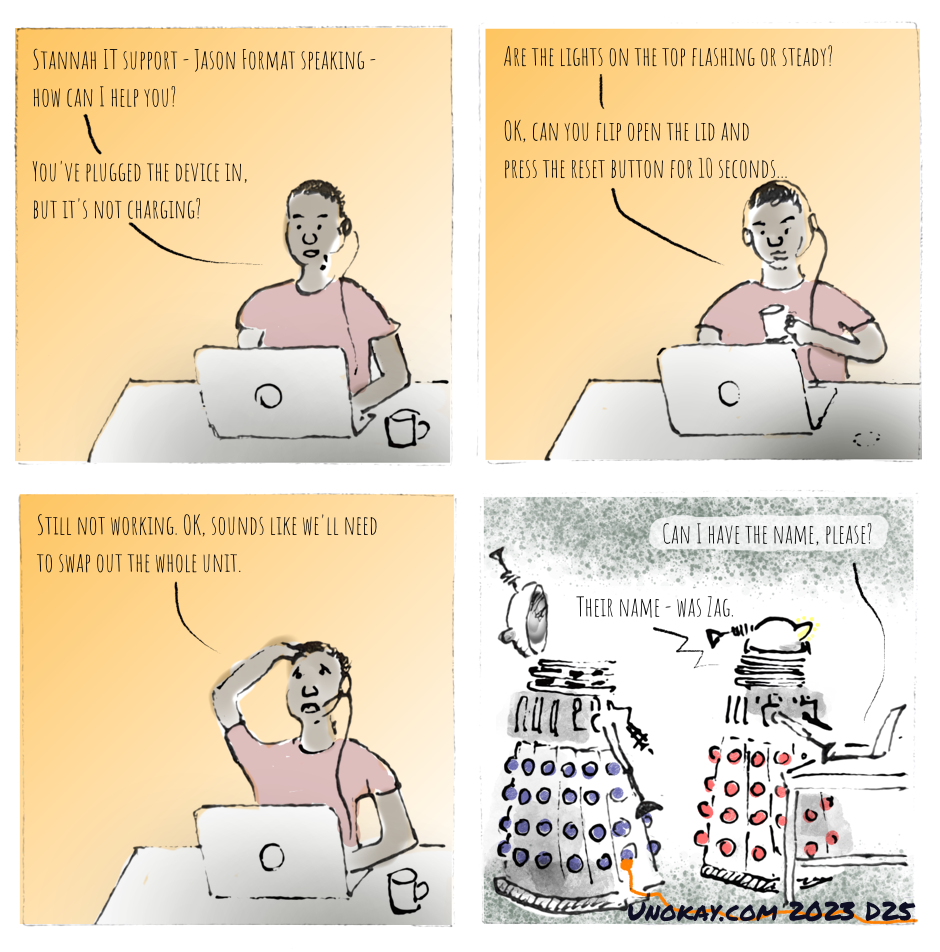 ---
More episodes:
This was based on a random WhatsApp conversation with friends on Daleks' antipathy towards stairs.
Read more…
We watch a lot of Scandi-type police dramas, and my partner noticed a common trope.
Read more…
All facts from the definitive reference on food and cooking: 'On Food and Cooking' by Harold McGee.
Read more…
View episodes by tag: