What do Daleks, cats, and web design have in common? Find out inside Unokay Comics.
Comics: Daleks
Nobody likes Spanish bluebells...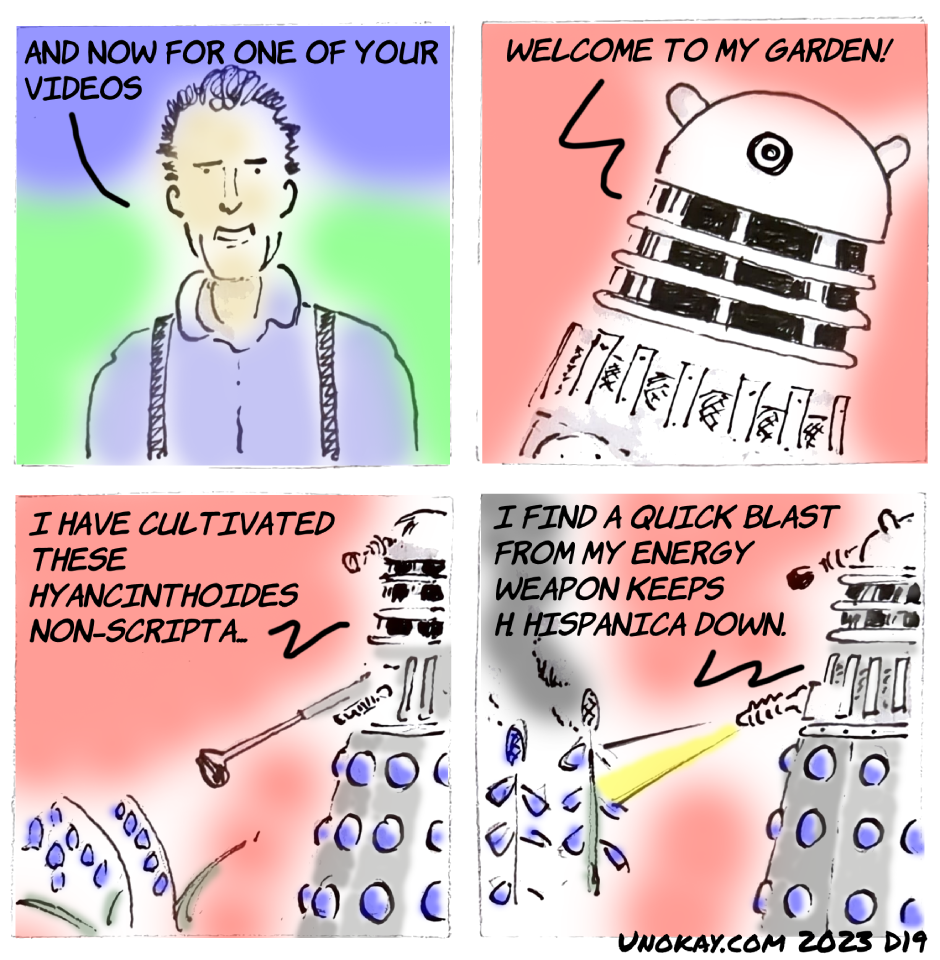 For all fans of 'First Dates'.
Read more…
Daleks have a back story as well.
Read more…
What do Daleks do in their rest period?
Read more…
This was based on a random WhatsApp conversation with friends on Daleks' antipathy towards stairs.
Read more…